Time to dust off those cocktail shakers, and shake up some delicious Patriotic mixed drinks. These fun and colorful cocktails will brighten up any firework celebration. Cheers to the Declaration of Independence.
Red Wine Snow Cones
Sit back, relax, and enjoy this delicious red wine snow cone with Clos Du Bois. Get all the details at InStyle.
Firecracker
Get the fireworks started with this daring mixed drink featuring Fireball. Find out how to make this simple cocktail at BetterReceipes.
Daiquiris
July is hot and what better way to cool down than with these fruity Daiquiris. Mix it up and blend it with any of the Real Infused puree's for the most refreshing drink. Check out these mixtures at The Yummy Life.
Red, White, and Blue Shooter
This red, white, and blue shot will brighten up any Fourth of July celebration. Mixed with Blue Curacao and Chambord, find the recipe at About Education.
Strawberry Hard
Enjoy this cold crisp Angry Orchard cider while eating some of your favorite Independence day food. Check it out at Self.
Big Blue
This exhilarating mix of Skyy Vodka, Triple Sec, and a touch of Blue Curacao will create a vibrate blue color that will attract any guest. Try Big Blue at The fabulous Report.
Pop Rock Jello Shots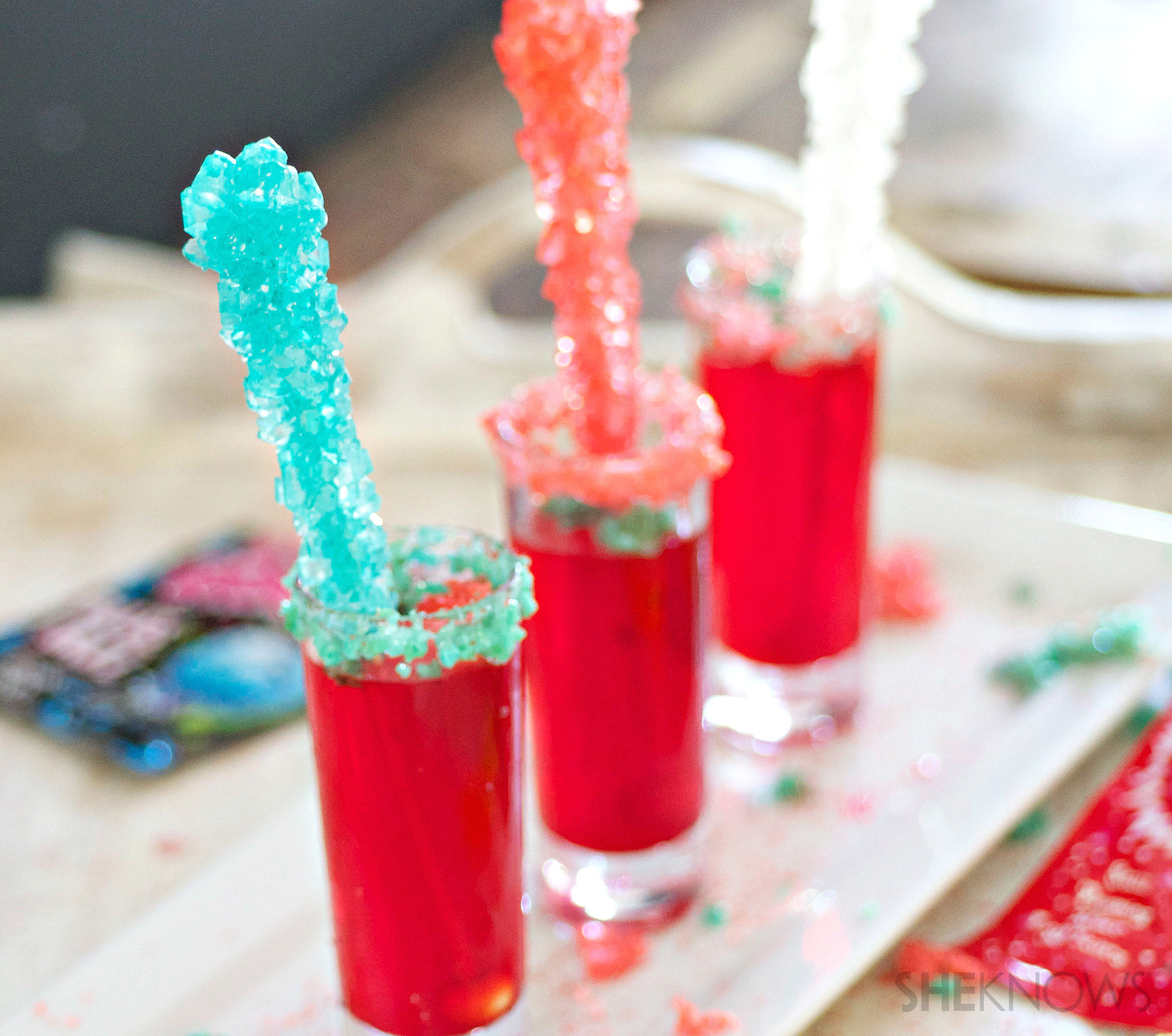 Ready, set, Pop!!!! Enjoy these fun Pop Rock Jello Shots from Sheknows.
S'Mores Shooters
InStyle brings us a whole new twist on s'mores treats with Kahlua. Enjoy during or after a firework celebration.
Red, White, and Blue Margarita
Beat the heat with these frozen tequila goodies. Learn how to blend these margaritas at Babble.
Refreshing Vodka Cocktails
Enjoy this patriotic day with these delicious Ciroc mixed drinks. Grab these star spangle drinks at Examiner.